Carol has recently added Anti Wrinkle Injections, Dermal & Lip Fillers, Cheek Augmentation and treatment for Hyperhidrosis to her vast range of specialist treatments on offer at Tranquility.
Please contact us to book a free consultation, during which Carol will discuss your needs with you and advise your treatments options.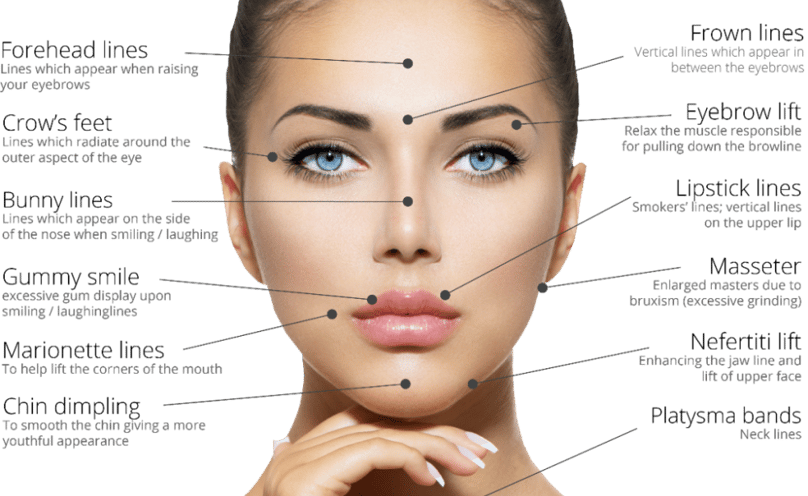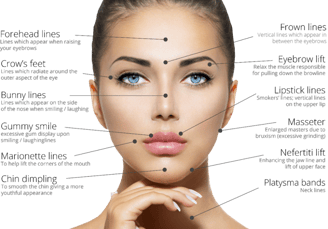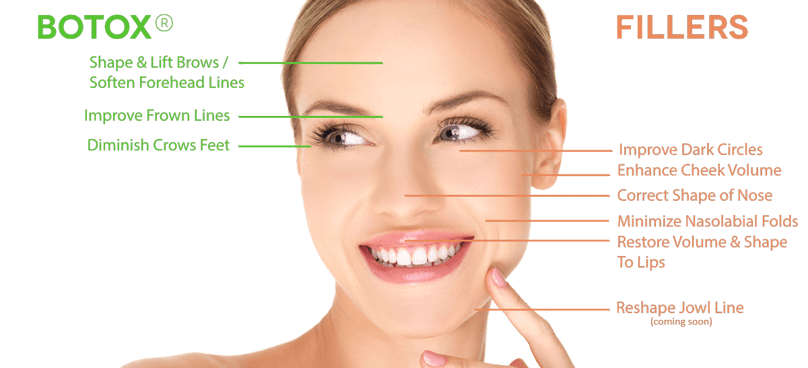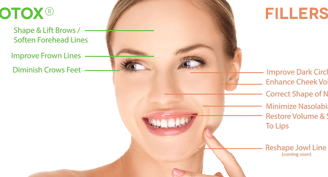 Which treatments are currently available:
Aesthetic Initial Consultation ... Free of charge
Aesthetic Prescribing Consultation for Anti Wrinkle Toxin Injections ... £50 (If you go ahead with treatment, this £50 will be redeemed against the treatment price. Includes an in person visit with the prescriber prior to treatment, this is a prescription only treatment and therefore a medical check must be completed to check your suitability. Also includes a review with Carol two weeks after treatment).
Anti Wrinkle Toxin Injection - one area ... £150 / two areas ... £190 / three areas ... £250
Lip and Dermal Filler Injection - 1ml ... £250 / 1.5ml ... £350
Cheek Augmentation - 1ml ... £260 / 2ml ... £420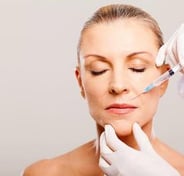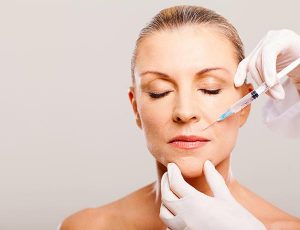 Non-Surgical Rhinoplasty ... £290
Situated centrally in the face, our noses define us.With the addition of a small volume of dermal filler in a few precise areas, bumps can be straightened out, asymmetries improved, the tip defined and the appearance of a shorter nose can be achieved.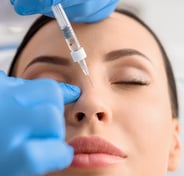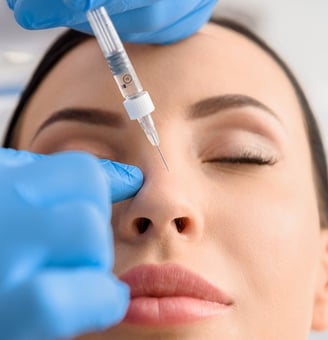 Treatment for Hyperhidrosis (excessive sweating) ... £350
Profuse underarm sweating can be a socially limiting condition for both men and women, Anti-sweat injections effectively reduce the excessive sweating for up to a year, helping to restore the confidence of sufferers.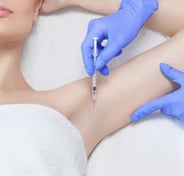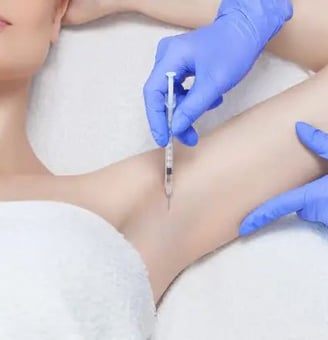 What are dermal fillers?
Dermal fillers instantly restore volume and smooth out lines and folds in the face. They can add volume and definition to the lips. Popular treatments include nasolabial lines (smile lines), lip enhancements, marionette lines (corners of the mouth) and facial contouring (including cheek implants and correction of facial asymmetry).
Best results are achieved through a combination of anti-wrinkle and dermal filler injections.
What are anti-wrinkle injections?
By using facial muscles repeatedly throughout a lifetime, the skin becomes creased in areas of greatest use. Over time these wrinkles become permanent.
Anti Wrinkle Toxin is used to relax specific muscles responsible for forming lines and wrinkles. This results in a more youthful and pleasing appearance.
Anti Wrinkle Toxin has been used for a variety of medical conditions for over ten years and is currently licensed in the UK for treatment of glabellar frown lines.
What areas can be treated?
Many areas of the face can potentially benefit from Anti Wrinkle Toxin injections. Some of the most popular areas include worry lines, frown lines, crow's feet and drooping mouth corners.
Results are visible within a few days and last three to four months. Side effects are uncommon and time off work is not required.